Slings and Lifting Straps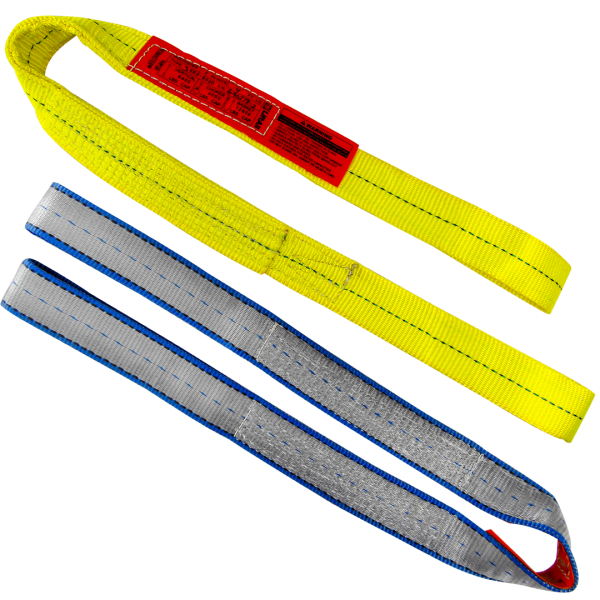 Frequently requested from FLN-MAR's inventory, are nylon cargo slings in a variety of sizes and capacities. You will also find polyester slings in a variety of load capacities and steel slings, ready to take on the heavy work in tough environments. Tell us what you need and you'll have it.
We stock a wide variety of slings including chain slings, Permaloc wire rope slings and Roughneck wire mesh slings. We can also have custom slings made for special applications every day.
In addition to slings, we offer lifting devices such as beams, tongs, hoist rings and chain hoists to make your connection a little easier. If you're securing a load rather than lifting it, we offer our LoadHugger® line of tie down straps and cargo control accessories.